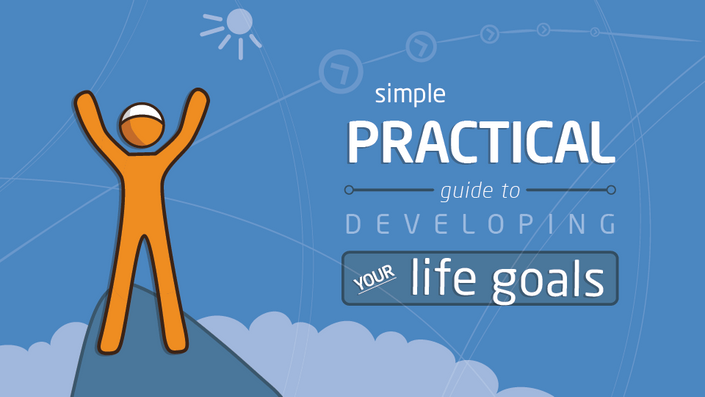 A Practical Guide to Developing Your Life Goals
Learn the ProductiveMuslim Guide to Develop Your Life Goals (for Dunya & Akhira)
Watch Promo
A Life without Goals, is not worth living
Think about the last time you completed a big goal - maybe you finished your exams, or got your degree, or finished a project at work or home - how did you feel? Initially you felt elated and excited that you finally got that big goal done! But after a few days of excitement, you start feeling bored? You feel like you need something else to strive for - a bigger, better goal!
But how do you go about doing this? How do you go about developing your next goal? What framework do you use to ensure that your goals are aligned to your ultimate success in this life and the next? This is what this course is about!
Here's What You'll Learn
Why setting goals is important (and very human!)
The 3 excuses people use for not setting life goals (and how to overcome them)
The ProductiveMuslim Framework for setting up your Life Goals
The Practical tools you'll need to develop your Life Goals
Translating your life goals into daily action
How to use a Coach to help you achieve your goals
Course Duration: 65 minutes
Each lesson in this course lasts a maximum of 15-20 minutes (most of the lessons are less than this). These easy-to-digest lessons are short enough to listen to on your lunch break or daily commute. We also encourage you to allow for 30 minutes period after each course to complete the exercises and reflections.
By choosing to invest this short amount of time into this course, you'll gain practical knowledge, resources, tips, and spiritual tools that can change your focus for life, In sha Allah.

What Students Are Saying About This Course:
"I have completed this course and I found it really beneficial alhamdulillah. At first I was reluctant to join because I have read so many articles about life goals and I didn't feel that I have any goals that I am excited to accomplish in the first place. However, the way the course is designed helped me identify life goals that matter to me and then break them into annual and monthly goals that I will inchallah break into weekly and daily goals gradually. Thank you." Siraj mounir souabni

"Al hamdulillah. I am very happy I completed this course and have learned some new tools for success. ...Well, I am off and running. No time to procrastinate. It is time for me to sign off and get to work." Char-Lee Douglas
Your Instructor
Mohammed Faris is an internationally sought speaker, coach, and author who spearheaded the niche of productivity and Islam. He's the founder of ProductiveMuslim.com, the popular online platform, blog, and productivity training organization and author of the new book "The Productive Muslim: Where Faith Meets Productivity".
Class Curriculum
Lesson #1
Available in days
days after you enroll
Lesson #2
Available in days
days after you enroll
Lesson #3
Available in days
days after you enroll
Enroll in the Academy NOW to Get This Course + More!
By enrolling into the ProductiveMuslim Academy, you'll have access to this course + all the other courses that ProductiveMuslim produces in addition to exclusive access to our book club, monthly webinars, private Facebook group, and more - Enroll today!