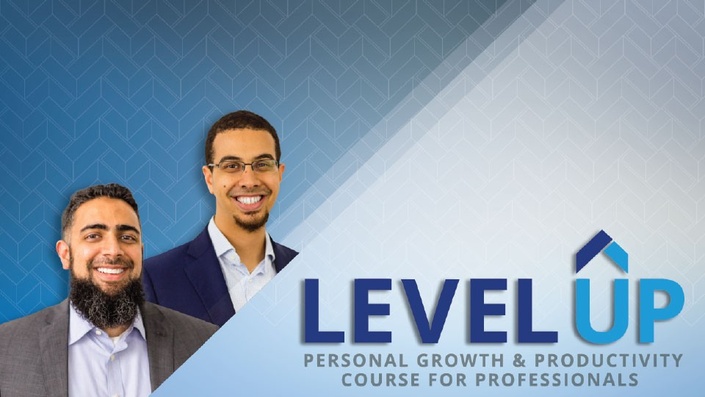 Level UP Your Professional Career!
How to operate at peak performance at work, get unstuck, and make yourself indispensable
Watch Promo
Don't be THAT guy!
We've all seen somebody who put in 30 years at one company only to be laid off because they couldn't cut it anymore. They couldn't learn the new skills needed to stay relevant. What an undignified way to lose your job after all that hard work.
This is your chance to invest in yourself. Set yourself apart. Get out of the rut before slowly sliding down the road to insignificance. Get out of the funk.
This course will give you the confidence to know that your skills will always be in high demand - and that you'll have the right network of people around you to support you through any kind of career transition.
Instead, be the guy who is in demand.
To do this, you need a system to make sure you're always performing at your best. That includes managing your time and energy so you don't sacrifice things that matter - like family.
This course is specifically designed to serve the Muslim professional. Imagine if every Muslim professional walked into work and was noticed by their coworkers -
"That's one of those dudes who has his life together."
"That guy's on top of stuff."
What if that was our reputation everywhere we went?
That's a motivating thought. But you already know motivation isn't enough. It's what gets you started. Habits keep you going. This course will equip you with the right mindsets. It will teach you how successful people think differently, how you can apply it, and how to create systems to automatically keep you on track even when the day to day makes it seemingly impossible to do so.
"Successful people aren't born that way. They become successful by establishing the habit of doing things unsuccessful people don't like to do. The successful people don't always like doing these things themselves; they just get on and do them." —Don Marquis
You might think you already know what you need to do. We all do. But what has that done so far? This is a chance to make your personal growth and productivity a priority and take solid steps to tangibly achieving your goals. Assess your past 3 years. Heck, assess just your past 30 days. Has the needle moved? is there any reason to think the next 3 won't be any different?
That's a harsh truth, but it's a reality we have to face. If you want change and results, you have to be willing to take action.
Stop being a spectator to your own life. Join the Academy and get this course today!
What Will You Learn
Personal Growth Modules
Get out of the trenches and see the big picture. We'll teach you the exact tactics to do that in the very first lesson.
Get noticed for adding value without self-promotion or "kissing up".
Tangibly master highly in-demand skills like better listening and empathy, even if you're not naturally good at those things.
Become indispensable and never be obsolete.
The mindset needed to deal with fears at work - like people stealing your ideas or taking credit for your work.
Answering the one important interview question a billionaire entrepreneur asks people when hiring them to see what they're really made of.
A sophisticated mindset lesson you can learn from those scammy emails from a prince promising you millions of dollars.
Identify and overcome the barriers holding you back. We focus on systems not motivation.
Who you know is vital - so we teach you how to know the right people and how to talk to them - without doing lame things like exchanging business cards or going to mixers.
Get free mentorship from experts in your industry.
Blueprint for developing the skills and network you need to get ahead.
Become "that guy" who always gets breaks and second chances - because people like and trust him.
What your unique value add is to those around you.
The exact script to use to answer tough interview questions like "What is your biggest weakness?" without resorting to cliches like "I'm too detail oriented" or "I love pivot tables too much."
Productivity Modules
Ever thought to yourself that if you could "just pray fajr on time every day" it would change your life? We'll teach you how to master your spiritual energy.
Finally get your own optimal morning routine down.
How to exponentially level up your productivity by having barakah in your life.
Blueprint for mastering your physical energy - sleep, nutrition, and fitness.
Getting ahead without compromising family time.
Everyone talks about the importance of focusing. We'll teach you how to focus your inner thoughts and manage outside distractions.
Control your schedule instead of letting your schedule control you.
How to manage your time even you're inundated with emails all day long.
Beating procrastination once and for all.
Creating personalized routines and habits so you're automatically productive even if it seems like it's going to be a fire fighting kind of day.
Actually be productive instead of being busy multi-tasking and not accomplishing anything.
A special method to help make any habit stick without constantly forcing yourself to do things you don't want to do.
Special trick to modify your environment to actually use laziness in your favor to be more productive

What Students Are Saying About This Course:
"I am absolutely in love with the level up course I really think this is a much needed requirement for working professionals the world over and I am really impressed with the attention to detail in developing the course. Even though I have completed two [modules] so far but trust me I have implemented every word" - Nabil B., Level Up Student"
Your Instructor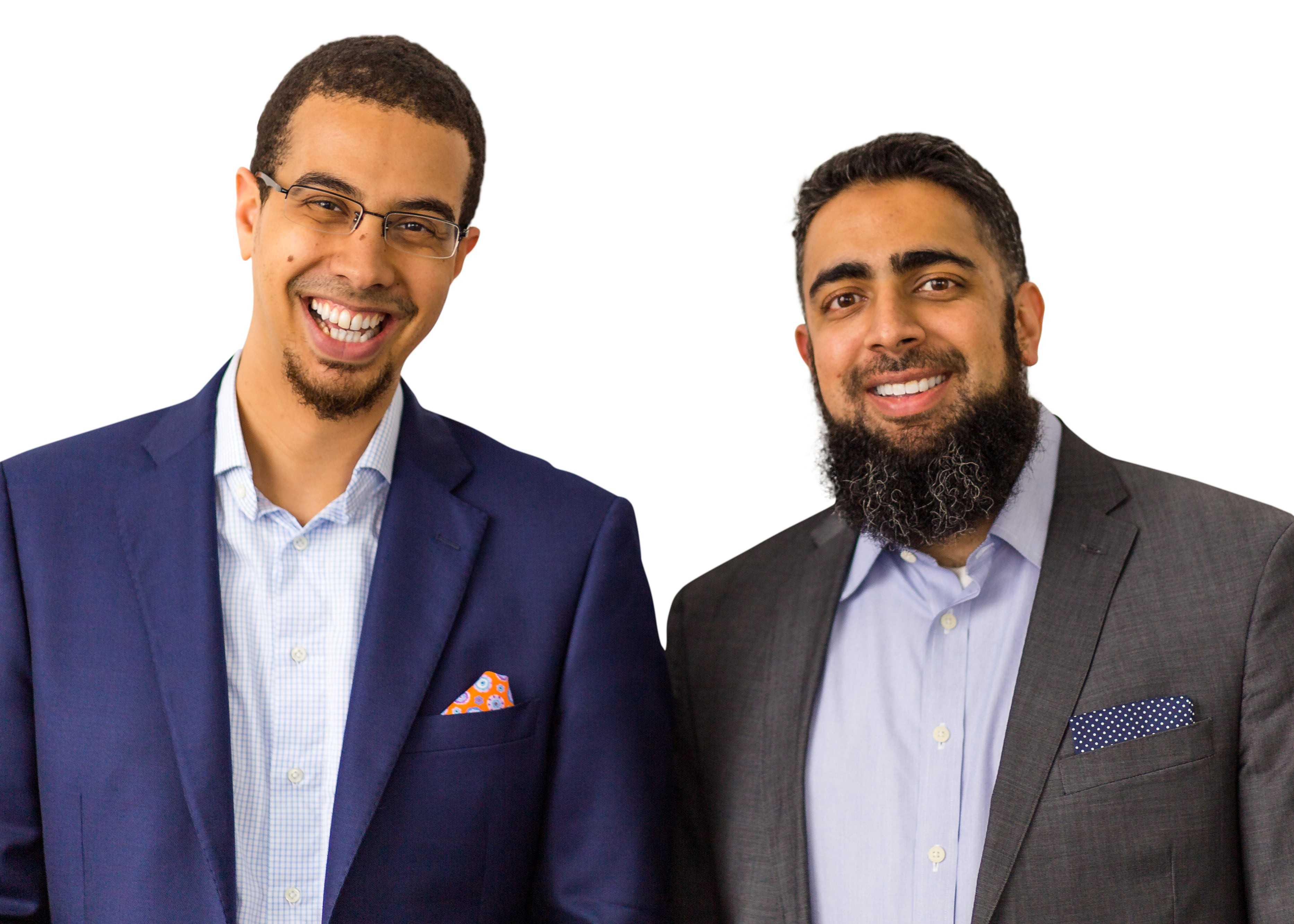 Mohammed Faris is the founder of ProductiveMuslim.com and author of "The Productive Muslim: Where Faith Meets Productivity" He's an international speaker, author, and coach and has delivered many public workshops in cities around the world.
Omar Usman is a certified leadership trainer and speaker through the John Maxwell Team. In addition to corporate work, Omar has held various leadership roles in Islamic organizations such as MuslimMatters.org, Bayyinah Institute, and Qalam Institute.
Class Curriculum
Module 1 - Level Up Your Thinking
Available in days
days after you enroll
Module 2 - Level Up Your Skills
Available in days
days after you enroll
Module 3 - Personal Growth Plan
Available in days
days after you enroll
Frequently Asked Questions
When does the course start and finish?
The course starts now and never ends! It is a completely self-paced online course - you decide when you start and when you finish.
How long do I have access to the course?
How does lifetime access sound? After enrolling, you have unlimited access to this course for as long as you like - across any and all devices you own.
What if I am unhappy with the course?
We would never want you to be unhappy! If you are unsatisfied with your purchase, contact us in the first 30 days and we will give you a full refund.
Enroll in the Academy NOW to Get This Course + More!
By enrolling into the ProductiveMuslim Academy, you'll have access to this course + all the other courses that ProductiveMuslim produces in addition to exclusive access to our book club, monthly webinars, private facebook group, and more - Enroll today!