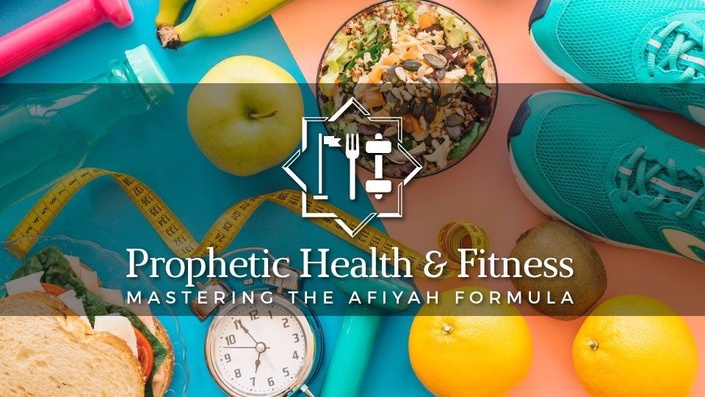 Prophetic Health and Fitness: How to Master the Afiyah Formula
Blueprint to living the best version of yourself physically
Living The Best Version of Yourself Physically
This course will cover a Prophetic + Islamic foundation for health. Participants will be coached through a new way of understanding their health based on the example of The Prophet ﷺ, companions, and early scholars of Islam. This course is based on foundations of Health Psychology. Everyone has heard the same instructions to eat healthier and move more, but few actually adhere to this advice. As a PhD Student on health psychology, Amina Khan's goal with this course is to take participants beyond traditional health advice and share psychology strategies to make health more applicable, simple and manageable on a daily basis.
What You'll Learn
Session 1: A Prophetic Approach to Food (Duration 30 mins)
Why be healthy? The concept of Afiyah in Islam

The Prophet ﷺ's emphasis on good health as a blessing

Grattitude vs. Gluttony: The forgotten Sunnah of health

The Prophet ﷺ's cautions against obesity and overeating
The sahabah's caution against overeating
The early Muslim scholars' approach to food and avoiding overeating
Understanding the Prophetic approach to food in light of the example of the Sahabah and early scholars: Your physical health and spiritual connection are LINKED. When you overeat, your spiritual capabilities suffer and hinder your ability to worship Allah ﷻ to the best of your ability

3 Levels of influence: Why A Muslim must re-prioritise their health

Personal level and worship potential + capability
Family level + creating a positive example for your children + combat rising childhood obesity rates
Ummah level: Allah ﷻ changes a people when they change what is in themselves! Promoting societal change in the Ummah by reclaiming our health!
Session 2: Mastering Your Relationship with Food; Eating With Shukr to Never Diet Again by Practicing Mindful Eating (Duration 45 mins)
Why diets fail: We are trying to eat less without realizing that we are first eating WRONG
Apetite cues and eating triggers: Why do we REALLY eat?

Biological cues
Habitual cues
Emotional cues
Cultural cues
Environmental cues

Eating with gratitude vs. eating with gluttony: An introduction to mindful eating and how to use it to reconnect with our body's actual hunger

The 5 principles of mindful eating:

Awareness of your physical and emotional cues
Recognition of your non-hunger triggers for eating
Learning to meet your other needs in more effective ways than eating
Choosing food for both enjoyment and nourishment
Eating for optimal satisfaction and satiety: Using the fuel you've consumed to live the vibrant life you deserve & pray for

5 Pillars of a healthy relationship with food
Session 3: The Moving Muslim (Duration 30 mins)
Prophetic examples of strength & fitness
Islam as a physical religion – examples of Islamic rituals with a physical component
The pitfall of the fitness industry: confusing sexuality with fitness makes us believe that physical fitness is only to achieve something "extra" like attractiveness. Physical fitness affects EVERY aspect of our lives – as Muslims once we understand this we connect more deeply with our desire + motivation to stay fit
Reasons vs. Benefits: Finding true motivation to be fit & healthy
Movement vs. Exercise: The Dangers of a sedentary life and how to run a marathon without ever going for a run
Exercise guidelines on a weekly basis to reach your recommended targets
Your Instructor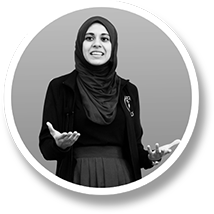 Amina Khan is currently pursuing her Ph.D. degree in Health Psychology and Founder of Amanah Fitness, a faith-based online educational platform & fitness community for Muslims. She is a Certified Fitness Instructor Muslimah Specialist, and creator of the Amanah 30-Day Bootcamp Weight Loss System. Amina's mission is to improve health in the Muslim community after her own 60-pound weight loss journey through simple at-home nutrition and exercise programs.
Class Curriculum
Lesson 1
Available in days
days after you enroll
Lesson 2
Available in days
days after you enroll
Lesson 3
Available in days
days after you enroll
Enroll in the Academy NOW to Get This Course + More!
By enrolling into the ProductiveMuslim Academy, you'll have access to this course + all the other courses that ProductiveMuslim produces in addition to exclusive access to our book club, monthly webinars, private Facebook group, and more - Enroll today!)