Learn a practical, powerful and easy to implement system that empowers you get clear, get motivated and LEAP from one Ramadan to the next!

Let's be honest, after Ramadan, we all have this moment where we say, "what do I do now?". Every year we end Ramadan with these spiritual aspirations to continue and sustain our spirituality and become a better version of ourselves.
But then a week later all of those promises we made to ourselves get completely thrown out the window. You know that feeling right?
We end up in a position where we want to make positive changes to our life but we don't know how to do it or we just don't have the time.
Do you Feel Too Busy, Unequipped & Uninspired After Ramadan?
Are you feeling overwhelmed with trying to get back to a normal routine whilst worshipping Allah every day? Perhaps because of work, your busy life and responsibilities?
Are you struggling to keep up with managing a busy family life while taking care of yourself and focusing on your goals?
Is there a big dream you have and you need a powerful system rooted in Islamic values to help you stay focused to achieve it?
All of these feelings are completely normal!
It's daunting to juggle family, career and academic responsibilities while also carving out time to pursue things that help us develop and grow personally— those things that matter most. Especially beyond Ramadan.
Things like worshipping Allah sincerely. Reading Qur'an and developing our Islamic knowledge every day. Progressing with the goals we want to achieve. Being a loving family member. Contributing to your community. Making healthy choices to live well and stay fit as well as personally growing ourselves, our own spirituality and moving forward in life.
Life quickly becomes an ongoing competition for your time and energy.
The pain point is that most people don't know a simple, meaningful and practical way to sustain their imaan for the rest of the year. Most people do not know what they want to achieve or how to achieve it.
But It Doesn't Have To Be This Way
Let me ask you this: Would you be willing to invest a few hours in order to set yourself up for a year of success?
The Post Ramadan Leap course has been designed with you in mind. You will be taken through how to build a practical and powerful system to discover, achieve and manage your life in the year ahead.
When Productive Muslim & Ramadan Legacy came together to build this system for you, we made sure that it would be a perfect fit for you to learn and implement from the word go. The course is:
Fast Paced - Meaning that each module is only 5 - 10 minutes long
Practical - We give you an easy system that you can implement almost instantly
Social - You will be joining a community of learners through our private FB community
Discover The Post Ramadan Leap System For Creating Your Best Year Ever!
The Post Ramadan Leap system is made up of three parts. Get Ready. Set. Leap! We've put together the best of Ramadan Legacy, a pioneering app for Ramadan and Productive Muslim, the number 1 self-development platform to produce a practical, easy and affordable system that helps you leap from one Ramadan to the next.
All it takes is a few minutes for the next couple of days to make the rest of the year the best you've ever had.
This online course guides you through our proven process. We'll help you create a system that ensures that you get clear, get motivated, and—most importantly—get started on the things that are most important to you right now.
In each lesson, you'll be provided a short video and a PDF handout that help you apply it to your life and walk away with a precise plan for implementing and experiencing the breakthroughs you deserve. Collectively, it will provide you with tremendous clarity and confidence for moving forward.
Section 1: Get Ready!
This is all about getting ready for the year ahead! You will quickly learn how to get ready for the next 11 months through evaluating your own Ramadan performance and spirituality, leaping beyond Ramadan and discovering your true passions and motivations in life.
Module 1: Dealing With Post Ramadan Blues
Module 2: Evaluating Your Ramadan Performance
Module 3: Intentions Hacking - Discover Your Spiritual Passions
Section 2: Get Set!
When was the last time you planned out your year ahead in a simple and easy way that allows you to create your annual vision map, achieve your goals and build powerful habits? Well the time is now! In the section we will help you to get set up for the year ahead. If you fail to prepare, you prepare to fail!
Module 1: Creating Your Annual Vision Map
Module 2: The Iman Wheel
Module 3: Set Post Ramadan Goals
Module 4: Mastering 7 Spiritual Productive Habits
Module 5: Developing Life Long Habits
Section 3: Leap
Once you are 'ready' and 'set up' for the year ahead, now it is time to leap beyond Ramadan and achieve your most loftiest goals yet! Master your time management and focus and build powerful daily productive routines for the year ahead!
Module 1: Time Management Philosophy
Module 2: Time Management In Action
Module 3: Harnessing Focus
Module 4: Beating Procrastination
Module 5: Establishing Powerful Daily Productive Routines
What This Course Does For You?

It helsp you define your spiritual passions and strengths and to provide you with the blueprint to enhance and sustain your Imaan for the rest of the year. This is about becoming equipped for the year ahead to make your worldly and spiritual life more easier, meaningful and manageable.
Now your Imaan is many things. It's your career, your education, your family, your spirituality, your development and your wellbeing. How do you make sure you stay on top of all of that as well as worship Allah meaningfully and in abundance for the whole year?
In this course, you'll realise that you have the ability to enhance your Imaan and balance it with everything else that you want to achieve in life, regardless of your previous experience.
The course starts off by allowing you to evaluate your Ramadan performance and discovering your spiritual passions with Allah. This helps you to discover yourself and your motivations for the year ahead. Then I will help you to visualise all those aspirations in a creative vision map and then take you through the steps to actually making your aspirations become a reality for the year ahead.
Each section in the course is short, practical and powerful. You will identify and learn the most easiest steps to plan a meaningful year ahead, accomplish your goals and manage your life.
It's a no brainer for the price. You pay a small amount in order to reap a huge amount of benefit for the year which is becoming a more enhanced version of who you already are. The benefits of that are endless.
By the end of this course, you'll know what you need to do to pave your way towards a more fulfilling and meaningful year ahead. You'll be confident in your Imaan, know how to put your goals in motion and become closer to Allah.
Jazakallah Khair for taking this journey with me and for spending your time (our most precious asset) in participating in this course.
Your Instructor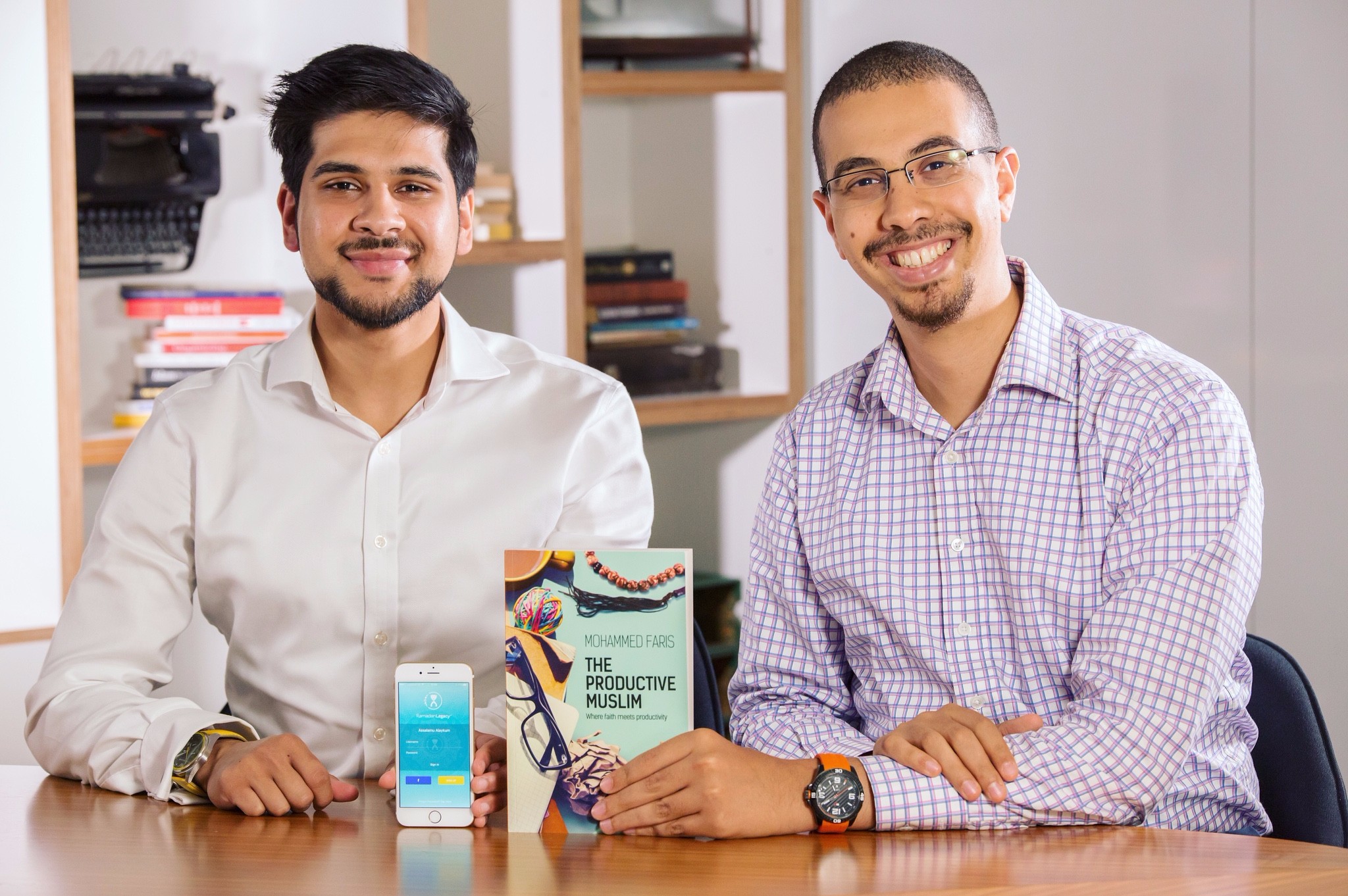 Mohammed Faris is the founder of ProductiveMuslim.com and author of "The Productive Muslim: Where Faith Meets Productivity".
Shahbaz Mirza is the founder of Ramadan Legacy App and post-Ramadan Leap Instructor
Class Curriculum
Introduction to the Course
Available in days
days after you enroll
Module 1: Get Ready
Available in days
days after you enroll
Module 2: Set
Available in days
days after you enroll
Frequently Asked Questions
When does the course start and finish?
The course starts now and never ends! It is a completely self-paced online course - you decide when you start and when you finish.
What if I am unhappy with the course?
We would never want you to be unhappy! If you are unsatisfied with your purchase, contact us in the first 30 days and we will give you a full refund.